Business
The Best Start-up Businesses for Newbies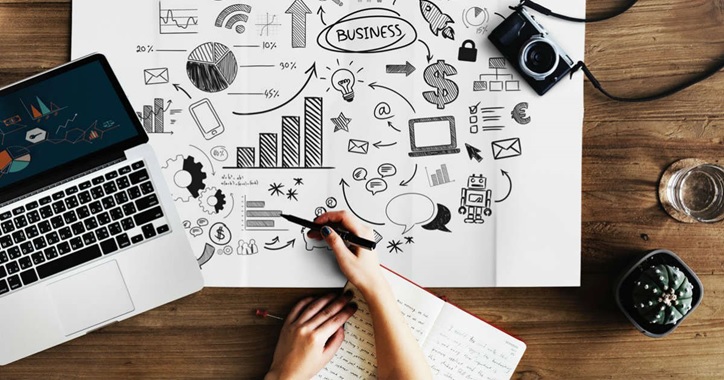 It's exciting and potentially lucrative to launch a new company. It's exciting to be an entrepreneur, but picking the appropriate business idea can be daunting for novices. The trick is to find a business that fits your abilities, passions, and the needs of the market. Here we'll take a look at a few of the most promising new ventures for amateur entrepreneurs.
With more and more people buying things online, it's no surprise that e-commerce is booming. Products range from homemade arts and crafts to apparel to gadgets to digital downloads. Shopify, Etsy, and Amazon are just a few of the many e-commerce hubs that make it simple to sell to customers all around the world.
Start your own business by freelancing if you have a certain set of skills or experience. Freelancing lets you offer your talents on a project basis to clients in a variety of fields, such as graphic design, writing, web development, marketing, and consulting. Freelancers can find clients through platforms like Upwork, Freelancer, and Fiverr.
If you enjoy cooking or baking and are looking for a new business opportunity, consider opening a food truck or catering business. Mobile food vendors, or "food trucks," have become increasingly common in recent years because of their convenience and adaptability. Weddings, business functions, and private celebrations can also benefit from catering services.
As the health and wellness market continues to grow, a personal fitness trainer should expect a prosperous future. Individual and small-group training sessions are something you can provide if you have a genuine interest in fitness and the appropriate credentials.
Cleaning services for the home are in high demand, as many individuals are eager to shell out money in exchange for the convenience of having a spotless living space. A home cleaning business can be started with little capital outlay, and its services can be provided on a regular schedule or as needed.
Services catered to pets reflect the fact that their owners are willing to spend money on their animals. People who have a passion for animals may find success by starting a business in the pet industry. You can advertise pet care services such as sitting, walking, grooming, or even more niche offerings like pet photography or baked goods.
As social media grows in significance for businesses, more and more startups and SMBs realize they need professional support with their online profiles. Offering content development, scheduling, and analytics tracking are all part of social media management services, which you can provide if you have a penchant for social media and marketing.
Apps for mobile devices are more popular than ever, and talented app developers are in high demand. Apps can be developed for customers or made by the developer themselves to fill a demand or fill a market niche.
When you're just getting started in the business world, browse around this site. it's crucial that you pick a field that fits in with your passions, expertise, and available capital. Get to know your customers intimately, create a detailed business plan, and then set your sights on satisfying their needs. Always be willing to listen to criticism, adjust with the market, and take on new problems; this is the nature of entrepreneurship.